Experience Our Friendly Atmosphere as Guests... Leave as Friends!

Come in and meet Erin and her staff. They are ready to personalize a haircut, color change, or highlight for you.

Erin is Eagle's Fine Hair Specialist and has a "knack" for natural hair color matching.
Sevana is Eagle's Thick, Coarse, Curly Hair Expert and is a Color Specialist, and is magical with "Eyebrow Threading".
Carissa specializes in fine to medium hair and color. She also loves to provide a great clipper cut.
Sarah specializes in layers and face framing and enjoys making you look beautiful with a marvelous "Up-Do" or a delightful braid.
You will love our "Paired APP" to help facilitate
scheduling or you may Book Online at any time.
ToddStewartSalon.Store Free Shipping on all orders over $34.00
TS Salon is your Cut and Color Specialty Salon. Come experience our friendly atmosphere as guests and leave as friends. Our highly trained and experienced Team offer all aspects of Hair, New Products, Waxing and Threading. We stay up to date on our industry's new trends through education classes and hair shows. Whether you need a fine hair specialist, color specialist, Brazilian blow out, clipper cut, each Team professional has specialized skills to offer. We invite you to join us for your personalized experience today. Every TS Salon Team Member is a certified Brazillian Blowout professional, and trained in Perms from "Beach Waves to Poodle Perms".
Behind Every TS Salon Design
A good haircut is the foundation of all hair styling and a good designer is the architect of a great haircut. You will receive exceptional results from Todd Stewart Salon Professional Stylists who will take the time to understand your lifestyle and your hair.
In recognition of outstanding achievement, TS Salon/Todd Stewart Salon has received the Goldwell Diamond Club Award.

TS Salon/Todd Stewart Salon has also been selected by ELLE magazine as the "Best Hair in America" for the State of Idaho during an annual review of our salon.

Come tour our salon any time.
Your Complimentary Consultation
Before providing any service, we want to make sure that we understand your needs completely. That is why a personalized consultation is done before each and every service.
In addition, the following amenities and conveniences are offered to make your time with us more enjoyable:

Remodeled and Expanded

Ample Parking
Convenient Location
Beverages
Welcoming and Comfortable Atmosphere
208.939.9867
We take our Client's and Employee's health seriously. Along with our "A" State Board Rating, we are committed to purifying the air in our Salon to keep our Customers and Employees Safe.ttps://thelsigroup.com/
Featured Items & Specials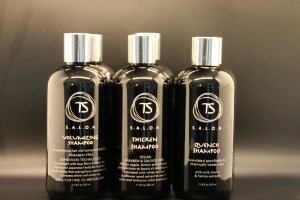 Visit Todd Stewart Salon.store for all your Hair Product Needs! Free Shipping on Orders over $34.00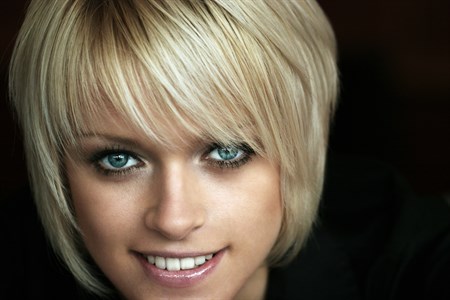 The staff at Todd Stewart Salon want to welcome new clients with a gift. Print this web page and bring it with you to your first appointment. $10 gift certificate for New Clients. We want you to experience the Todd Stewart Salon service.